D. Edward Davis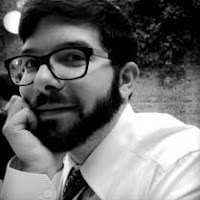 D. Edward Davis is a composer of electronic and acoustic music (often combined into a single piece). His work explores patterns and systems inspired by nature and mathematics, as well as slowly-developing nuances of timbre and tuning.

Davis is currently a PhD candidate and James B. Duke Fellow at Duke University where he studies composition with John Supko. He also has degrees from Brooklyn College (CUNY) and Northwestern University, and his former teachers include David Grubbs, Amnon Wolman, and Jay Alan Yim.

Davis lives in Durham, NC with his wife Rosemary.
D. Edward Davis appeared in