The full schedule of events is listed here in summary format. Click on any event to see  details about the session. The printable version (no tables) shows the full event info all on one page.
Twitter: 
@chatfestival2012 
#chat2012 – please tweet individual sessions as #chat2012 #t1 (for example)
Mark Anthony Neal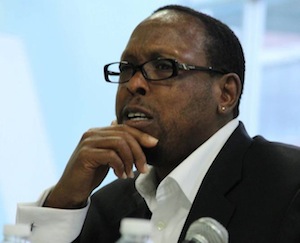 Mark Anthony Neal is Professor of Black Popular Culture in the Department of African and African-American Studies at Duke University, where he won the 2010 Robert B. Cox Award for Teaching. Neal has written and lectured extensively on black popular culture, black masculinity, sexism and homophobia in Black communities, and the history of popular music..

Neal is the founder and managing editor of the blog NewBlackMan. Neal hosts the weekly webcast, Left of Black in collaboration with the John Hope Franklin Center at Duke University. A frequent commentator for National Public Radio, Neal contributes to several on-line media outlets, including Huff Post Black Voices and SeeingBlack.com. You can follow him on Twitter @NewBlackMan.
Mark Anthony Neal appeared in