The full schedule of events is listed here in summary format. Click on any event to see  details about the session. The printable version (no tables) shows the full event info all on one page.
Twitter: 
@chatfestival2012 
#chat2012 – please tweet individual sessions as #chat2012 #t1 (for example)
John Stadler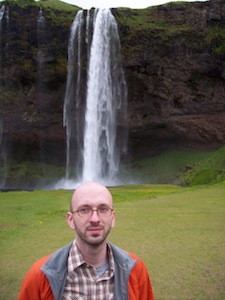 John Stadler is a second year PhD student in Duke's Program in Literature. His interests include experimental writing practices, specifically the constrained writing practices of the Oulipo, graphic literature, conceptual art, and queer theory. He recently presented a paper on gay-for-pay pornography at Cornell's Queering the Gaze graduate student conference.