The full schedule of events is listed here in summary format. Click on any event to see  details about the session. The printable version (no tables) shows the full event info all on one page.
Twitter: 
@chatfestival2012 
#chat2012 – please tweet individual sessions as #chat2012 #t1 (for example)
Kenneth David Stewart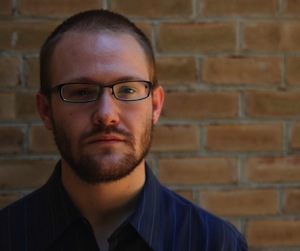 Kenneth David Stewart (BMI) is presently pursuing a Ph.D. in Music Composition as a James B. Duke Fellow at Duke University where he is a student of Steve Jaffe. Kenneth holds Master's degrees from Duke University and Rice University, a Bachelor's degree from the University of Arizona and an Associate's degree from Pima Community College. His prior composition teachers have included John Supko, Scott Lindroth, Daniel Asia, Kurt Stallmann, Pierre Jalbert, Dan Coleman and Samuel Adler.

Kenneth was awarded the 2008 ASCAP Foundation Morton Gould Young Composer Award.  He was the first honoree of the Young Composer's Project from PRI's From the Top public radio program featuring young artists from across the country. Kenneth was one of fifteen composers from America selected to study composition with Samuel Adler at Freie Universität, Berlin's International Summer University in 2007.

Kenneth's compositions cover a diverse range of genres, from chamber and vocal music to symphonic compositions and various works in the electronic medium. Three of his orchestral pieces have been performed in concert by the Tucson Symphony Orchestra and his chamber works have been performed by various professional ensembles throughout the US and abroad.  Fallen Soldier, his composition for solo cello, has been performed and featured on PRI (Public Radio International) and in the 2005 textbook Music: Its Role and Importance in Our Lives (Glencoe/McGraw Hill).
Kenneth David Stewart appeared in