The full schedule of events is listed here in summary format. Click on any event to see  details about the session. The printable version (no tables) shows the full event info all on one page.
Twitter: 
@chatfestival2012 
#chat2012 – please tweet individual sessions as #chat2012 #t1 (for example)
Jody McAuliffe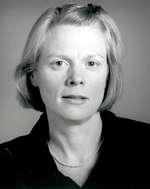 Director, writer, and translator, she has developed and directed new plays at theaters across the country, including South Coast Repertory, Mark Taper Forum, Denver Center Theatre, Sundance Institute, Old Globe Theatre, L.A. Theatre Center, Bay Area Playwrights Festival at the Magic Theatre, Burning Coal Theater, and Manbites Dog Theater. National Endowment for the Arts Directing Fellow at the Mark Taper Forum, member of the Directing Workshop for Women at American Film Institute, graduate of Yale School of Drama. Publications: The Mythical Bill, A Neurological Memoir (Univ. of Iowa Press, 2013), My Lovely Suicides (Ravenna Press), Crimes of Art and Terror (w/Frank Lentricchia, Univ. of Chicago Press); Plays, Movies & Critics (Duke Press).
Jody McAuliffe appeared in